Municipalities
Looking for a residential grinder pump package that is cost-effective and easy to install & service?
Peace of Mind is in Your Budget
Pressure sewer systems offer an economic solution to challenging environmental conditions, where gravity sewer systems are impractical and where septic systems pose risks to the environment.
Environmental impact, accessibility, cost, and future development all must be considered when developing new wastewater infrastructure. Pressure sewer is an accessible and affordable solution, that will reduce the time and money spent on maintenance and service. Their ability to expand or be tied into existing infrastructure keeps your growing community "future-proof" when expanding.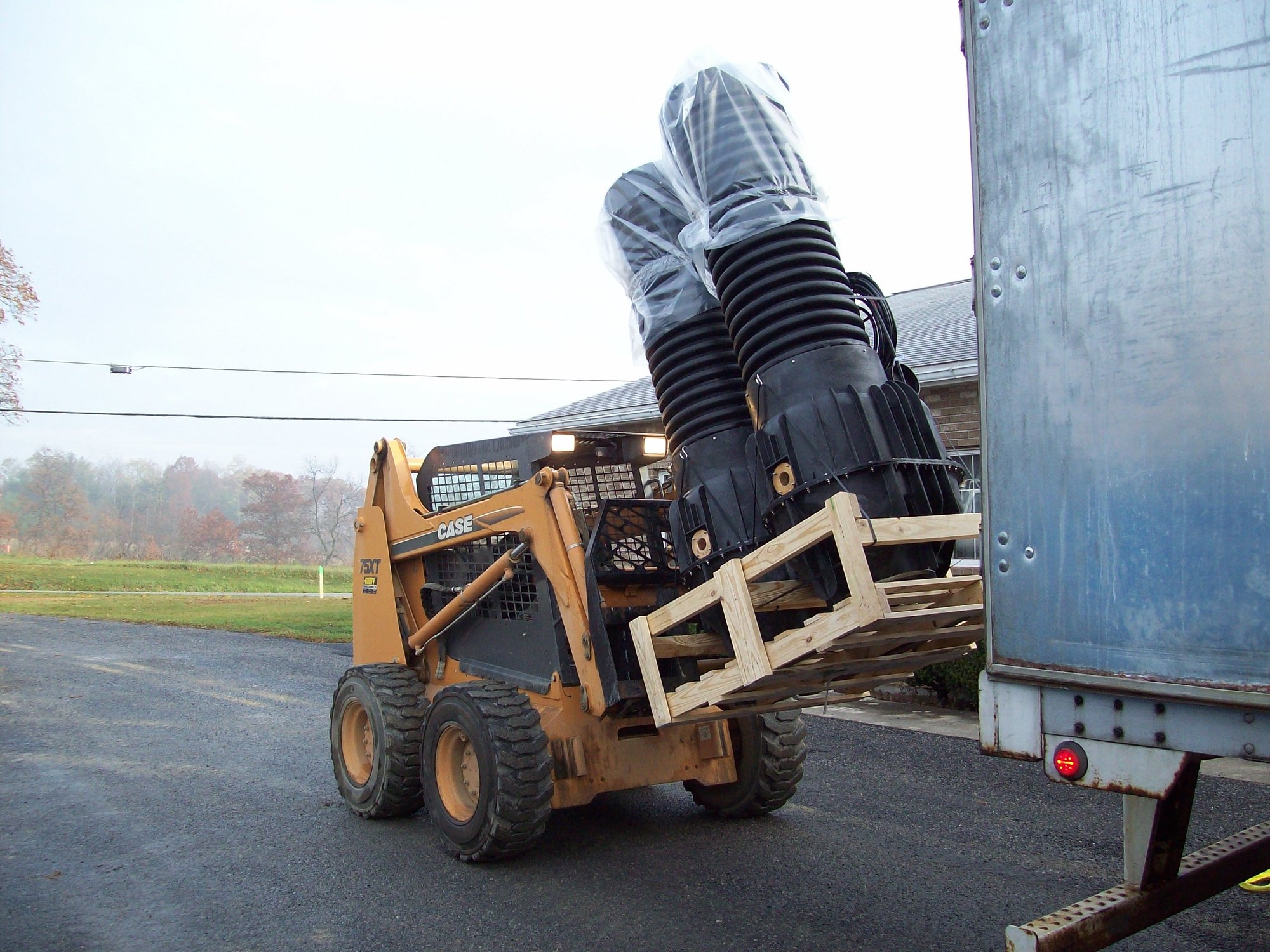 2 HP grinder pump for residential and light commercial solids handling applications

Pre-Packaged Solution
Simplifies the project design and installation by providing a standardized package offering

Flexibility
Field adjustable depth and inlet position provides a solution that can be tailored to the needs of each installation

Serviceability
Designed with service in mind - independent pump and level controls feature plug-and-play cords and fit perfect for easy installation and service

Reduced Environmental Footprint
Installation using directional boring and small diameter piping allow for lower environmental interference
Fiberglass Basin Features

Optimized Performance
Modular design provides the variability to select the ideal pump and level control suitable for each unique installation

Flexible Capacity
Offering simplex and duplex configurations, in a variety of depths and diameters

Customizable
Inlet piping and cord grips are shipped loose for field location and installation in accordance with the site-specific requirements

Drop-In Replacement
Drop-in discharge connection easily fits into fixed discharge, flex hose or hard piped connection

Improved Pump Life
2 HP Centrifugal pump design empties basin in half the time with greater life than progressive cavity design

Easy to Service
Independent level control and pump allow for easy removal and inspection of either item

Upgraded Grinding Mechanism
Patented axial cutter limits jamming and clogging. Third party NSF 46 rating ensures market leading grinding capabilities
Installation Video
This video displays step-by-step instructions for installing a Crane Pumps & Systems' Barnes EcoTRAN™ Pressure Sewer System.
A Cutting Edge Design for a New Age Waste Stream
Razor Grinder in Action
The Barnes Razor grinder was designed with the changing waste stream in mind. Watch the Razor in action as it tackles the tough materials commonly found in today's grinder pump stations.
Radial vs. Axial Cutting
This tech note focuses on the difference between the two primary cutting mechanisms utilized in grinder pumps.
Mobile, Alabama Case Study
Learn how Barnes Pressure Sewer provided peace of mind to Mobile County when they faced concerns of the risk that traditional sewer systems posed to the cleanliness of the Gulf!
Upgrade Cores and their Importance in the Market
Upgrade cores provide a cost-effective, easy to install replacement to your existing pressure sewer system. Whether you are replacing a like-for-like grinder, or upgrading to a more effective solution, there are upgrade cores available to meet your needs!